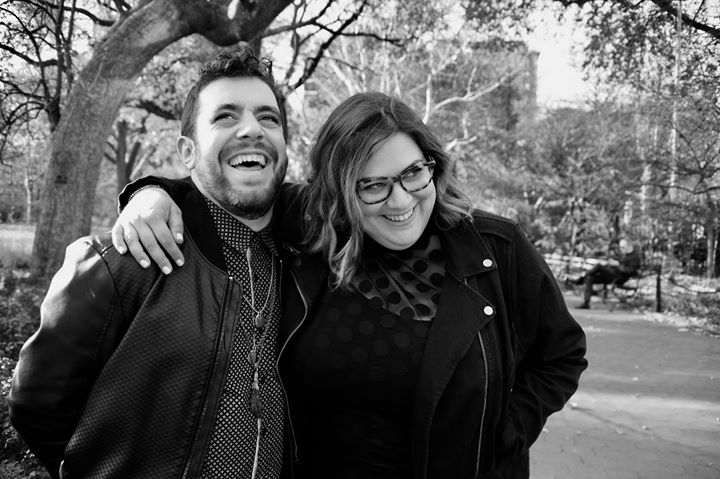 Jennifer Hartswick, Nick Cassarino
Friday Apr 6, 2018
Doors: 7:45 PM
Show: 8:00 PM
21 and over
$15
Trumpeter and vocalist, Jennifer Hartswick is one of the most exciting performers in music today. She exudes confidence and joy and brings her own refreshing spirit to the stage every time she performs. Jennifer's music is honest, soulful and comes with a maturity far beyond her years.
Hartswick is an original member of the Trey Anastasio Band and has recorded/shared the stage with Herbie Hancock, Phish, Christian McBride, Tom Petty, Carlos Santana, The Rolling Stones, Big Gigantic, Dave Matthews and countless others.
Jennifer's live performances are renowned as spontaneous, joyful and contagious. Her natural charisma and sincerity shines through, and each performance is a celebration of musical collaboration. And whether she is wailing on the trumpet or singing an intimate vocal solo, her performance is all part of a single seamless instrument, one that is played not only with astounding technical proficiency, but also with sensitivity, conviction and heart.
Nicholas Cassarino was born in Vermont into a musical family. He started singing publicly at age 5 and at age 11 began playing guitar. Through the genres of punk rock, classic rock, and folk he began studying jazz. The doors of jazz opened him up to classical, gospel, soul, hip-hop, funk, and music from around the world.
In Vermont, he met Jennifer Hartswick, trumpet player/singer with Trey Anastasio, who would later introduce him to the likes of Nikki Glaspie, Christian McBride, and the entire jam/festival scene.
In 2008 Nick moved from Burlington VT to New York City. There he joined a 10 piece hip-hop collective called Lifted Crew and toured with rap icons, Slick Rick the Ruler and Big Daddy Kane. He also worked extensively at gospel churches in the city and began furthering his solo career.
In 2013 he formed his current touring outfit The Nth Power with Nikki Glaspie (Beyonce) and Nate Edgar (John Browns Body). They have been touring nationally and internationally since 2014 and have released an ep, full length studio album, live album, and will release a new studio album in the fall of 2018.