James Edward Olliges Jr. (born April 27, 1978), professionally known as Jim James or Yim Yames, is an American vocalist, guitarist, producer, and primary songwriter of the rock band My Morning Jacket. He has released three solo albums.
Although chiefly known as the frontman of My Morning Jacket, Jim James played a wider role in indie rock during the early 21st century, appearing on albums by several artists (including Bright Eyes, M. Ward, America, and Bobby Bare, Jr.) while also pursuing a small solo career under the alias of Yim Yames. He made his solo debut with 2009's Tribute To, a short collection of George Harrison covers recorded shortly after the guitarist's death in 2001. In 2008, during a My MorningJacket tour, James fell off the stage and was seriously injured, forcing the band to cancel the rest of its dates. During his recuperation, he did a great deal of self-reflection. He read the 1929 graphic novel God's Man by Lynd Ward, which had been given to him by the artist Gary Burden. James was deeply affected by the book.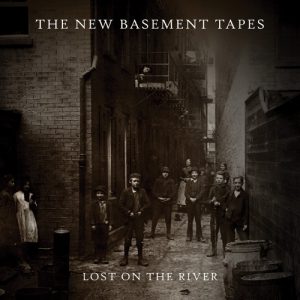 In 2010, he began writing and recording on his own in bits and spurts. He played all the instruments, sang all vocals, and produced the album, Regions of Light and Sound of God. It was issued in February 2013 on ATO, and followed by a North American solo tour. He contributed to the New Basement Tapes, a group of studio collaborators who issued a compilation of unfinished, unreleased songs by Bob Dylan titled Lost on the River. Conceived of and produced by T-Bone Burnett, other performers included Elvis Costello, Marcus Mumford, Taylor Goldsmith, and Rhiannon Giddens.
James resumed his role with My Morning Jacket for 2015's acclaimed The Waterfall and toured in support. In September 2016, he announced the release of his second solo album, Eternally Even, which he co-produced with Blake Mills (Alabama Shakes). The gritty, tense, nine-song set was issued in November just before election day. James' next effort, Tribute to 2, issued in December of 2017, was an entirely different outing: It was a collection of cover songs that intentionally reflected hope and blurred the boundaries of time and genre. He interpreted songs by the Beach Boys, Abbey Lincoln, Sonny and Cher, Diane Izzo, Ray Noble and Al Bowlly, Elvis Presley, Willie Nelson, Bob Dylan, and Emerson, Lake and Palmer. 
---
Videos
Jim James – Just A Fool (Official Video)
My Morning Jacket – Compound Fracture
My Morning Jacket by Scott Compton (Boing Boing Video)