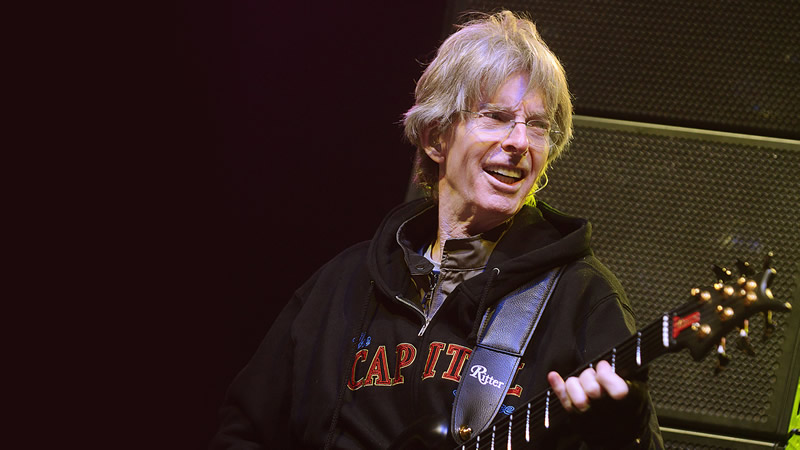 Phil Lesh & the Terrapin Family Band
Sat 7/21 @ 6:30pm
Constellation Brands–Marvin Sands Performing Arts Center: CMAC, Canandaigua, NY
The Band
Like so many other musical endeavors that Phil Lesh of the Grateful Dead has been a part of, the Terrapin Family Band grew naturally and spontaneously out of something special. In this case, it was the unique environment that he fostered at Terrapin Crossroads, the music venue that he recently opened in Marin County, CA. Using the Grateful Dead songbook as a springboard for reinterpretation and as inspiration to create original material, theTFB musicians were inspired as much by one another as they were by the diverse group of influences that they brought to the table; as a result, the music conveyed friendship, respect, warmth, and companionship for listeners and performers alike.