6th Tree of Life Benefit featuring Luther Dickinson, Cody Dickinson & Scott Metzger in NYC
Mark your calendar for February 23rd and head into NYC to join us at the world famous SOB's to enjoy the 6th Tree of Life benefit. As we anticipate over 400 people in attendance, the show will feature the "Brothers Band" and the "Tree of Life Band" in addition to exciting solo sets brought to us from some of the hottest artists on the New York jam band scene today: Luther Dickinson, Cody Dickinson, Scott Metzger, Katie Jacoby, Elliott Peck, Jesse Bardwell, Jason Crosby, Chris Crosby, Alexander Nelson, Alex Koford and Taylor Floreth.
A limited amount of 70 VIP tickets are now on sale at $150. This includes a pre-show featuring Jesse Bardwell and Elliott Peck as well as delicious Latin food from SOBs chef and includes an open bar from 6-8pm.
GA tix are also available and on sale at $65 while tickets last.
About the Tree of Life Fund
Established in 2014, Tree of Life at Ferncliff Manor began as an annual event, which supported the day-to-day needs of our students. With a strong base of support, the Tree of Life Fund has grown to become a fund allocated to building a live event venue existing to support housing and employment for adults with developmental disabilities.
The project and fund are guided by our belief that all people deserve respect, support and opportunity and that people with disabilities can and must participate in the life of their community. The project's mission is to promote progress and achievement among people with disabilities as we support their unique endowments and potentialities using the project's forum as a learning opportunity and experience for personal success.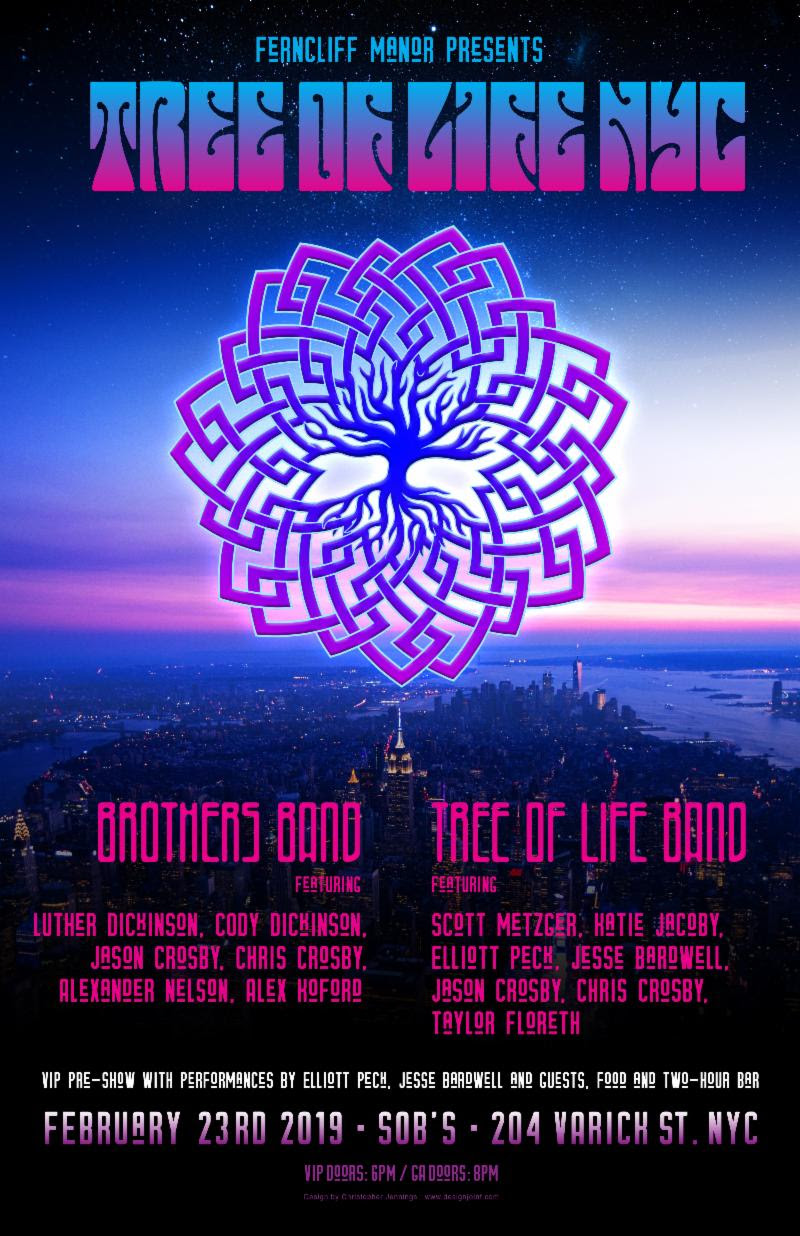 Sign up to get the next live stream concert in your inbox!