Burning Man Founder Larry Harvey Hospitalized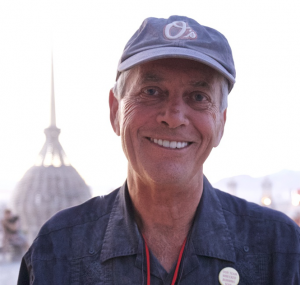 This is a sad announcement to make to the Burning Man Family. The founder of Burning Man, Larry Harvey, has been and is currently hospitalized after suffering a massive stroke on Wednesday, April 4. Larry remains in critical condition. His prognosis is currently unknown at this time. Larry is receiving excellent round-the-clock medical care and is in constant companionship from his family and very close friends.
The Burning Man family asks that you please send your positive thoughts, intentions and vibrations to Larry and his family as well. If you feel moved to share well wishes, notes of gratitude, those who would to like to send messages directly to Larry and his family or share reflections more privately, please email TheHat@burningman.org.
While this is a challenging time, Burner's are encouraged by the community's ability to come together when it matters most. Some have asked how this may affect the Burning Man's organization and operations going forward. Rest assured, Burning Man and Black Rock City 2018 will go on. If there's one thing we know for sure, Larry wants us to burn the Man.
(Inset photo by Philip Safarik)
(Top photo by Jim Urquhart)