Grateful Dead Teams With Kollectico To Launch Bobblehead Line
Steal Your Face: You now can order a custom Grateful Dead bobblehead doll featuring your own likeness!
The Grateful Dead and Rhino Entertainment have partnered with the Kollectico toy company to create a limited-edition line of themed bobbleheads dolls,  inspired by the iconography of the Grateful Dead, including figures depicting variations of the group's famous Dancing Bears. In addition, fans will also be able to order their very own custom bobblehead wearing a Steal Your Face, Dancing Bears that feature the likeness of their own face on a statuette wearing a Grateful Dead t-shirt and flashing a peace sign.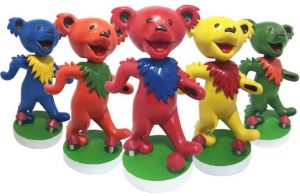 "The Grateful Dead's unique, diverse and extraordinarily fun iconography lends itself to so many artistic forms and interpretations, and we're thrilled to see these iconographic images come to life in the form of Kollectico's bobbleheads," says Grateful Dead archivist David Lemieux.
The bobbleheads are 100% handmade, hand-painted and packaged in full-color Collector boxes. The Dancing Bear bobbleheads will be available in five different colors, and a special holiday set will feature four bears, including one with a Santa Claus hat and beard, one sporting an elf hat, one with reindeer antlers and one holding a menorah and donning a yarmulke.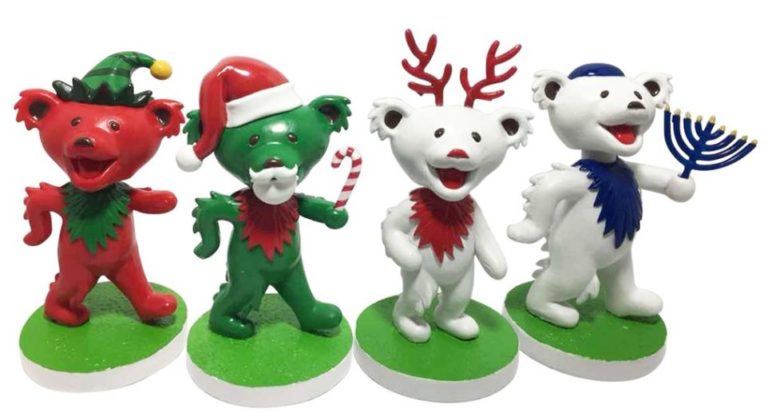 Those ordering the custom Grateful Dead bobbleheads can choose between three different t-shirt designs, including the band's "Steal Your Face" logo, one big dancing bear and a group of smaller bears.  In addition, a variety of Dancing Bear bottle stoppers also can be purchased.
"We couldn't be more excited about this partnership," said Andrew S. Hazen, Founder & CEO of Kollectico. "The Grateful Dead has always been a huge source of inspiration for me these past 40 something years. With such extraordinary iconography in its portfolio, this is an opportunity for us to use our creativity to honor theirs with exceptional Limited Edition collectibles for Grateful Dead fans around the globe."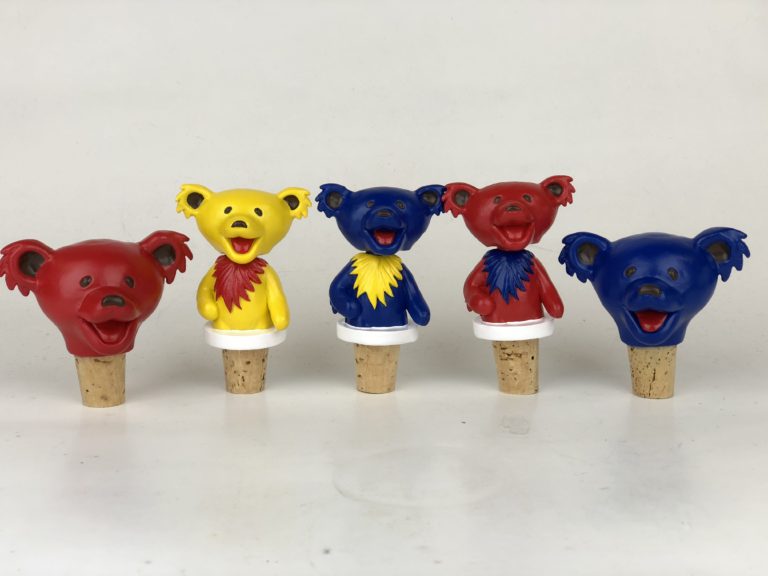 Grateful Dead bobbleheads will be available for purchase online at BobbleBoss.com and other retailers.