In Memoriam: Bill Graham January 8, 1931 – October 25, 1991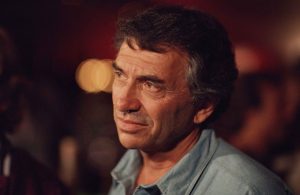 Bill Graham (born Wulf Wolodia Grajonca; January 8, 1931 – October 25, 1991) was a German-American impresario and rock concert promoter from the 1960s until his death in 1991 in a helicopter crash. On July 4, 1939, he was sent from Germany to France to escape the Holocaust after his entire family was killed by the Nazi's. At age 10 he settled in a foster home in the Bronx, New York. Graham graduated from DeWitt Clinton High School and from City College with a business degree.
In the early 1960s, he moved to San Francisco before the onslaught of people came en mass to San Francisco. In 1965, began to manage the San Francisco Mime Troupe.  The San Francisco Mime Troupe is a theatre of political satire which performs free shows in various parks in the San Francisco Bay Area and around California.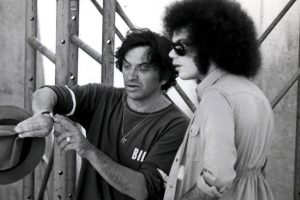 He had teamed up with local Haight Ashbury promoter Chet Helms and Family Dog, as well as, their network of contacts, to organize a benefit concert and then proceeded to promoted several free concerts. Eventually, this turned into a profitable full-time career and business. Graham had a profound influence around the world, sponsoring the musical renaissance of the '60s from the epicenter, San Francisco. Chet Helms and then Bill Graham made famous the Fillmore and Winterland Arena; these turned out to be a proving grounds for rock bands and acts of the San Francisco Bay area including the Grateful Dead, Jefferson Airplane, and Big Brother and the Holding Company with Janis Joplin.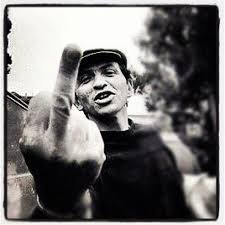 In 1973 he promoted the largest outdoor concert at Watkins Glen, New York with The Band, Grateful Dead, and The Allman Brothers Band. Over 600,000 paying ticket-holders were in attendance. Throughout his career, Graham promoted benefit concerts. He went on to set the standard for well-produced large-scale rock concerts, such as the U.S. portion of Live Aid at JFK Stadium, Philadelphia, Pennsylvania on July 13, 1985, as well as the 1986 A Conspiracy of Hope and 1988 Human Rights Now! tours for Amnesty International.
On Friday, October 25, 1991, Bill Graham was killed in a helicopter crash in wine country in Northern California, west of Vallejo, California on October 25, 1991. Bill Graham was flying home from a Huey Lewis and the News show in the East Bay when the helicopter he was riding in got caught in a storm, struck a power line and exploded, killing everyone on board.
In tribute, the San Francisco Civic Auditorium has been renamed the Bill Graham Civic Auditorium.   was held at Golden Gate Park to honor Graham. A week later, on November 3, 1991, nearly half a million people filled the Polo Field in Golden Gate Park for a free concert held in Graham's memory. The show featured several mainstream artists, including Carlos Santana, Robin Williams, John Fogerty, the Grateful Dead and Crosby, Stills, Nash, and Young. In closing, Joan Baez and Kris Kristofferson sang "Amazing Grace."
According to the Grateful Dead's Bob Weir, Graham was 'the most important non-musician in music.' Bill Graham was inducted into the "Rock and Roll Hall of Fame" in 1992 in the "Non-Performer" category.
Today we remember Bill Graham in all his glory and Fangeist wanted to highlight all of his accomplishments and an icon in the history of Rock N Roll.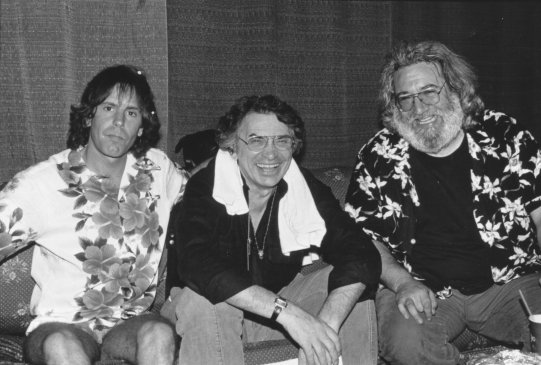 "Bill was our power guy, he's the guy that made rock n' roll into an art-form. He loved dickering with agents and managers, that's what was fun for him. Bill himself was larger than life and an amazing guy. I've just missed the friend."
– Jerry Garcia
"He really served people really well by giving people more than entertainment, so we're all very grateful to Brill Graham for your contribution to the arts, and we'll see you there when we get there. Thank you, Bill."
– Carlos Santana
"Bill always took great pride in everything he did. Whether it was The Fillmore or the Winterland, you could see him before the show, with his watches and his clipboard, making sure the chairs were right… He was a saloon keeper, he was a proprietor at the beginning – that's what his license said, saloon keeper. He took great pride in bringing people into an environment, making them feel really great, then making sure they got safe. He was like a warrior promoter, and he really cared, he would sit up at night and dream this stuff. It wasn't like he just went to work and punched a clock, he was driven."
– Mickey Hart