Phish's Curveball festival in Watkins Glen going on as planned despite flooding
WATKINS GLEN, N.Y. – Phish does a big musical event pretty much every year, and this year the jam band once again has chosen the Finger Lakes region of New York for its big summer bash. Fish might like water, but the 40,000 Phish phans who are traveling en mass to the Watkins Glen International Raceway for the band's three-day Curveball music festival this weekend might want to pack both a raincoat and some tarps to waterproof their tents.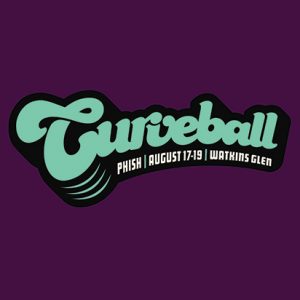 Despite the torrential storms that dumped more than 8 inches of rain, triggered flash flood warnings and forced Gov. Andrew Cuomo to declare a state of emergency until Aug. 21 in 14 counties across the Southern Tier, Finger Lakes and Central New York, the festival is scheduled to go on as planned, said Zack Kraimer of Big Hassle Media, the firm overseeing media relations for the festival.
The festival has been sold out for weeks; however, face value tickets can be found at CashorTrade for $300 and other overpriced resale tickets are available on sites such as StubHub, SeatGeek and Vivid Seats. Prices on the secondary market range from around $400 to $500 for a three-day general admission pass and much more for VIP.
The band will play two sets on Friday (beginning at 7:30 p.m.), three sets on Saturday (one at 3 p.m. and two at 7:30), and two sets on Sunday (beginning at 7:30 p.m.).
If past Phish festivals are any indication, there's also the chance for unannounced performances throughout the weekend. Fans online speculate that the band could do three sets each day, creating nine "innings" befitting the Curveball name. The general admission campgrounds will open at noon Thursday (Aug. 16). Glen Close campgrounds and all other on-site accommodation campgrounds (i.e. RV and tent rental programs) will open at noon Wednesday (Aug. 15).
Due to Curveball, the Schuyler County Sheriff's Office announced Monday that Kuhl Winner Way will be closed from County Route 16 to Hedden Road for all traffic beginning Wednesday and ending Monday. Drivers can use Baker Hill Road or County Route 19 to access State Route 414. On Monday, the day after the festival ends, there will be traffic posts to help the flow of those exiting Watkins Glen International.
For more information about the Curveball festival, visit phish.com/curveball.