A Jean-Michel Basquiat Broadway Musical Is in Development
The life and career of artist Jean-Michel Basquiat (1960–1988) will soon be immortalized in song.  Basquiat, one of the most influential artists of the late 20th century, will be the subject of a new Broadway-bound musical composed by Jon Batiste, bandleader and musical director of CBS' The Late Show with Stephen Colbert.
The late artist's estate has green-lit plans for an original Broadway musical from veteran producers Alan D. Marks and Barbara Marks inspired by his life and art. The musical aims to deliver the grittiness of '80s New York, spotlighting Basquiat's life and art as the central theme and will be directed by Tony Award winner John Doyle, who was behind celebrated productions of Sweeney Todd, The Color Purple, and Company. The Marks's Broadway credits include Dear Evan Hansen, which won the 2017 Tony for best musical. The producer pair have also announced that the show's development team has secured the rights Basquiat's artwork and personal archives for the staging and they will work closely with the Basquiat Estate.
"Exploring his 1980s New York City will help us access the connections Basquiat made through the extraordinary body of work he created in his short lifetime," Doyle said.
The production will mirror Basquiat's rapid rise from a bourgeoning street artist who tagged derelict buildings on the Lower East Side with poetic graffiti signed SAMO to a sought-after painter who became famous against the backdrop of New York City's fast-growing downtown art scene in the late 1970s and '80s. The artist died of a heroin overdose at the age of 27.
Basquiat's dramatic life story seems almost tailor-made for the stage and screen. (He has already been the subject of several films, including painter and director Julian Schnabel's Basquiat (1996), starring Jeffrey Wright in the title role.) Despite working for just one decade, the artist managed to become one of the 20th century's most influential artists, creating a unique style that incorporated the written word into boldly colorful compositions.
"Over the years, many people have approached us about telling our brother's story on stage. But having discussed this project with the Marks over many months, our interest was piqued once we understood that their approach to telling our brother's story treats his life, his art, and his legacy with respect and passion," said the artist's sisters, Lisane and Jeanine Basquiat, in a statement. "We cannot wait to begin the developmental process. Broadway is a new world for us, and we look forward to sharing our brother's life and art."
Jon Batiste, who is writing the music and lyrics, said, "I want people to leave this show inspired to create. I want them to not only learn about Jean Michel Basquiat, an innovator but to also feel the visceral thrill of the creative process and to deepen and discover their own creativity. We have an opportunity to tell a truly profound story, full of emotional highs and lows, with unbelievable art at the center."
An official release date for the Broadway musical has not been announced yet.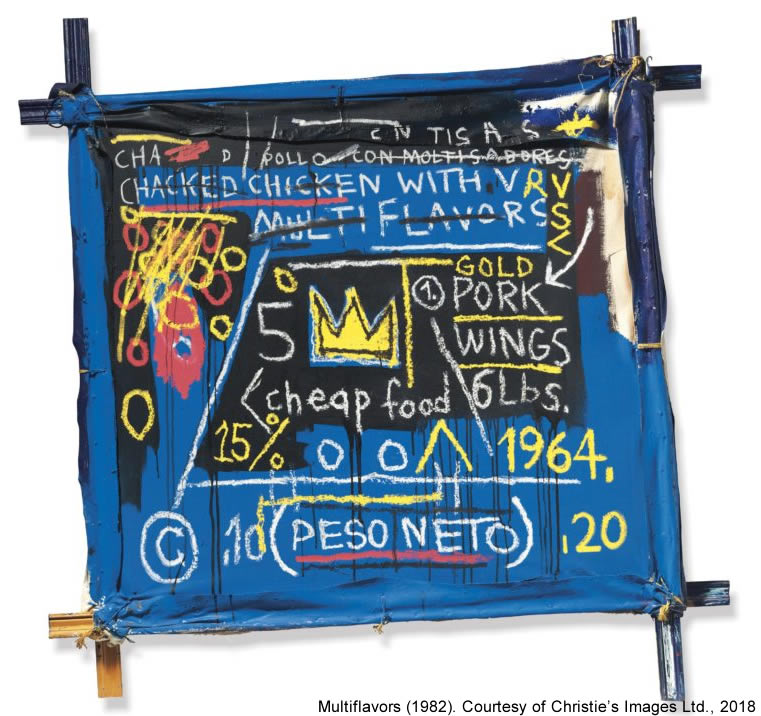 Sign up to get the next live stream concert in your inbox!