Celebrate Brooklyn 2018 Prospect Park shows:Common, Gary Clark Jr and more
BRIC Celebrate Brooklyn free 2018 Prospect Park shows: Common, Gary Clark Jr, Antibalas, Branford Marsalis and more.
BRIC Celebrate Brooklyn! Festival has announced it's 2018 season of free concerts in Prospect Park which opens June 5 with Common and wraps up with two killer shows: Godspeed You! Black Emperor and Emel Mathlouthi on August 10 and The Breeders and Speedy Ortiz or August 11. In between those, we will get a huge amount of legendary and diverse genre's agnostic bands and performances. Los Lobos will play a Family Concert during the day on Sunday, June 10. Los Lobos, whose song "La Bamba" was the first Spanish song to reach No. 1 on the US charts while American greats The Jayhawks play Prospect Park Bandshell at dusk on Saturday, June 16 with Mandolin Orange and Parsonfield.
On Thursday, June 21 it's a killer triple bill of Aimee Mann, Superchunk and Jonathan Coulton. Aimee Mann was named by NPR as one of the top 10 best living songwriters. She will be joined by the pop-punk band SuperChunk and Brooklynite singer Jonathan Coulton.
Robert Glasper's collective Reflect+Respond=Now, which returns to the Bandshell with an exceptional new collective of underground icons including Terrace Martin, Christian Scott aTunde Adjuah, Derrick Hodge, Justin Tyson, and Taylor McFerrin play Friday, June 22 with Paul Beaubrun opening.   R+R=NOW stands for Reflect+Respond=NOW, so named by Glasper after being inspired by late soul singer Nina Simone, who said an artist's duty is to reflect the times. Glasper's new ensemble is a band packed with influence from multiple musical genres, including jazz, soul, R&B and hip-hop.
Fischerspooner will bring their over-the-top new live show to a Pride Weekend show on June 23. Fischerspooner, the pioneers of the early '00s electroclash movement, will fill the Bandshell with a brand new stage show that is not for the prudish or faint of heart. Michael Stipe, the lead singer in REM interviewed Casey Spooner of Fischerspooner in Interview Magazine a few months ago and described a Fischerspooner concert as a Broadway-musical-on-mescaline dance routines with apocalyptic costumes. DJ Juliana Huxtable opens the adult-themed concert during Gay Pride Weekend with her turntable set.
On Thursday, June 28 The Blues Project featuring Dorrance Dance, with Toshi Reagon & BIGlovely, while icon and 3 time Grammy winning Jazz Master saxophonist Branford Marsalis plays two sets on June 29 which will bookend Roger Guenveur Smith's one-man show, "Frederick Douglass Now," which "incorporates elements of poetry slam, rap, and revival minister to recast the words of the runaway slave-turned-abolitionist into a 21st-century context."
Bluegrass great Ricky Skaggs and Kentucky Thunder will perform on June 30, with Sierra Hull & Justin Moses, and Mamie Minch.
Les Ballets Jazz de Montreal will present "Leonard Cohen's Dance Me" on July 6 which was originally commissioned before Cohen's death and with his blessing.
On Saturday, July 7 it's Rhye with Natalie Prass and Overcoats.
Brooklyn Afrobeat ensemble Antibalas play July 12 with Combo Chimbita, and DJ Nickodemus.
Spanish MC Mala Rodriguez, French-Chilean rapper Ana Tijoux and Mexico's Girl Ultra play a LAMC-presented show on July 13.
Modern classical greats Kronos Quartet and Malian supergroup Trio Da Kali, who released collaborative album Ladilikan last year, play July 14.
Sitar master Anoushka Shankar (daughter of Ravi Shankar and half-sister of Norah Jones) plays July 20 with My Brightest Diamond.
On July 21, the Wordless Music Orchestra will provide a live score to Brimstone and Glory, a documentary by the creators of Beasts of the Southern Wild about the National Pyrotechnic Festival in Tultepec, Mexico.
Brandi Carlile will play July 26 with Ruthe Foster.
Malian blues group Tinariwen will play July 27 with Diabate.
There's a screening of Miyazaki's 1984 film Nausicaä of the Valley of the Wind which will be preceded by a set from Kaki King.
BADBADNOTGOOD, who were supposed to perform a BRIC Celebrate Brooklyn show in 2016 but had to bow out, will play August 2 with Charlotte Day Wilson.
On August 3 it's rising Chicago rapper Noname who will perform along with Topaz Jones and Jazze Belle.
Tarrus Riley, the son of ska and rocksteady star Jimmy Riley, performs on August 3 with Dean Fraser & The Black Soil Band, and Mwenso & The Shakes.
And on Thursday, August 9, Gary Clark Jr plays with Fiona Silver.
The free lineup is in addition to ticketed benefit shows with Grizzly Bear and Spoon (6/20), Courtney Barnett, Julien Baker and Vagabon (7/25), The Decemberists & M Ward (6/13), and more. Full 2018 BRIC Celebrate Brooklyn! Festival lineup is below.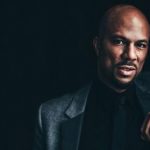 Tuesday, June 5, 8:00pm
BET Opening Night Concert!
COMMON
Free
---
Sunday, June 10, 3:00pm
Family Concert
LOS LOBOS
Free
---
Wednesday, June 13, 7:00pm
THE DECEMBERISTS
Ticketed BRIC Celebrate Brooklyn! Benefit Concert
$45 (General Admission – Standing)
Get Tickets Here >>>
---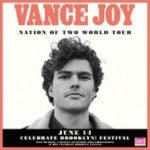 Thursday, June 14, 7:30pm
VANCE JOY | ALICE MERTON
Ticketed BRIC Celebrate Brooklyn! Benefit Concert
$54.50 advance / $60 day of show (General Admission – Standing)
Get Tickets Here >>>

---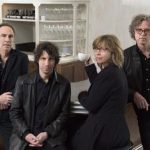 Saturday, June 16, 7:00pm
THE JAYHAWKS | MANDOLIN ORANGE | PARSONSFIELD
Free
---
Wednesday, June 20, 6:30pm
GRIZZLY BEAR + SPOON
Ticketed BRIC Celebrate Brooklyn! Benefit Concert
$46 advance / $51 day of show (General Admission – Standing)
Get Tickets Here >>>

---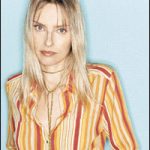 Thursday, June 21, 7:30pm
Bud Light Music Series
AIMEE MANN | SUPERCHUNK | JONATHAN COULTON
Free
---
Friday, June 22, 7:30pm
Bud Light Music Series
R+R=NOW featuring ROBERT GLASPER, TERRACE MARTIN, CHRISTIAN SCOTT aTUNDE ADJUAH,
DERRICK HODGE, JUSTIN TYSON, TAYLOR MCFERRIN | PAUL BEAUBRUN
Free
---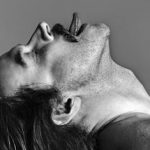 Saturday, June 23, 7:30pm
FISCHERSPOONER | JULIANA HUXTABLE
Free
---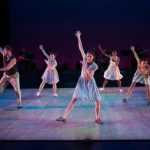 Thursday, June 28, 8:00pm
THE BLUES PROJECT FEATURING DORRANCE DANCE WITH TOSHI REAGON & BIGLOVELY
CREATED BY MICHELLE DORRANCE, DERICK K. GRANT, TOSHI REAGON, AND DORMESHIA
SUMBRY-EDWARDS
Free
---
Friday, June 29, 7:30pm
BRANFORD MARSALIS | ROGER GUENVEUR SMITH: FREDERICK DOUGLASS NOW
Free
---
Saturday, June 30, 7:00pm
RICKY SKAGGS and KENTUCKY THUNDER | SIERRA HULL AND JUSTIN MOSES | MAMIE MINCH
Free
---
Friday, July 6, 8:00pm
LES BALLETS JAZZ DE MONTRÉAL: LEONARD COHEN'S DANCE ME
Free
---
Saturday, July 7, 7:00pm
Eventbrite Music Series
RHYE | NATALIE PRASS | OVERCOATS
Free
---
Thursday, July 12, 7:30pm
ANTIBALAS | COMBO CHIMBITA | DJ NICKODEMUS
Free
---
Friday, July 13, 7:00pm
Eventbrite Music Series
MALA RODRIGUEZ | ANA TIJOUX | GIRL ULTRA
Free
---
Saturday, July 14, 7:30pm
KRONOS QUARTET | TRIO DA KALI
Free
---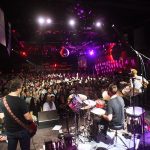 Thursday, July 19, 7:00pm
JOE RUSSO'S ALMOST DEAD
Ticketed BRIC Celebrate Brooklyn! Benefit Concert
$45 (General Admission – Standing)
Get Tickets Here >>>

---
Friday, July 20, 7:30pm
ANOUSHKA SHANKAR | MY BRIGHTEST DIAMOND
Free
---
Saturday, July 21, 7:30pm
Music & Movies
BRIMSTONE AND GLORY W/ LIVE SCORE BY WORDLESS MUSIC ORCHESTRA | SONIDO GALLO
NEGRO
Free
---
Wednesday, July 25, 7:00pm
COURTNEY BARNETT | JULIEN BAKER | VAGABON
Ticketed BRIC Celebrate Brooklyn! Benefit Concert
$39.50 advance / $45 day of show (General Admission – Standing)
Get Tickets Here >>>
---
Thursday, July 26, 7:30pm
Eventbrite Music Series
BRANDI CARLILE | RUTHIE FOSTER
Free
---
Friday, July 27, 7:30pm
TINARIWEN | CHEICK HAMALA DIABATE
Free
---
Saturday, July 28, 7:30pm
Music & Movies
323 DEAN STREET, #2 BROOKLYN, NY 11217 p 718.643.9052 www.blakezidell.com
NAUSICAÄ OF THE VALLEY OF THE WIND | KAKI KING
Free
---
Thursday, August 2, 7:30pm
Eventbrite Music Series
BADBADNOTGOOD | CHARLOTTE DAY WILSON
Free
---
Friday, August 3, 7:30pm
Eventbrite Music Series
NONAME | TOPAZ JONES | JAZZE BELLE
Free
---
Saturday, August 4, 7:30pm
TARRUS RILEY WITH DEAN FRASER AND THE BLAK SOIL BAND | MWENSO & THE SHAKES
Free
---
Tuesday, August 7, 7:30pm
GOOD VIBES WITH JASON MRAZ & BRETT DENNEN
Ticketed BRIC Celebrate Brooklyn! Benefit Concert
$55 advance / $60 day of show (General Admission – Standing)
Get Tickets Here >>>
323 DEAN STREET, #2 BROOKLYN, NY 11217 p 718.643.9052 www.blakezidell.com
---
Thursday, August 9, 7:30pm
Bud Light Music Series
GARY CLARK JR. | FIONA SILVER
Free
---
Friday, August 10, 7:30pm
GODSPEED YOU! BLACK EMPEROR | EMEL MATHLOUTHI
Free
---
Saturday, August 11, 7:30pm
Bud Light Music Series
THE BREEDERS | SPEEDY ORTIZ
Free
---