Finally! Details about Widespread Panic's Panic En La Playa 8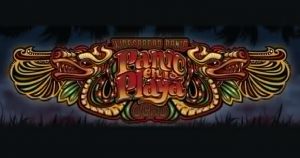 Just today, one of the original and most beloved jam band elder statesman,  Widespread Panic, officially announced the initial details for the 2019 version of Panic En La Playa, their annual winter beach festival. This is the 8th edition of Panic En La Playa will take place on January 25th through 29th, 2019, at the Hard Rock Hotel in Riviera Maya, Mexico.
As per usual, Panic En La Playa will feature four 2 set Widespread Panic shows every day. The robust late-night schedule for the Cloud 9 Adventures assembled event has also announced sets by North Mississippi Allstars with Luther & Cody Dickenson and Bonerama.  Additionally, there will be two performance by the Playa Allstars which this year consist of Eric Krasno, George Porter Jr., Ivan Neville, Cyril Neville, Terrence Higgins, Cheme Gastelum, Mark Mullins, and Leslie Mendelson. Bloodkin will also perform a pair of shows; in addition, Kalu and the Electric Joint will perform one sunset show.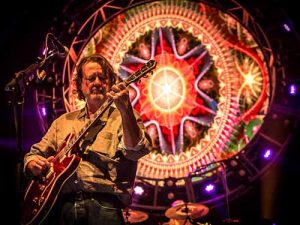 Panic en la Playa is an all-inclusive event which allows a choice set of fans to enjoy some of the jam scene's best artists in a beach setting without it being necessary to pull out their out their wallets (or handbags), as all food, drinks, concerts, and all activities and excursions are included in the onetime prepaid ticket price.
Fans who have previously attended Panic En La Playa in years gone by will be lucky enough to get the first crack at tickets and room reservations/choices for the 2019 event when the previous attendee's pre-sale begins on Wednesday, June 27th. The public on-sale opens at noon (ET), Thursday, June 28th.
For more detailed information on Panic En La Playa Ocho, head to the event website here!