Jam Cruise 17 Announces Official Theme Nights
​Jam Cruise 17 will depart Miami aboard the Norwegian Jade on January 15, 2019. The cruise ship will make stops in Belize City, BZ, Cozumel, Mexico and Progreso, Mexico before returning to Miami on January 21st.  We found out this year that the cruise will be extended an additional day!   Umphrey's McGee, Kamasi Washington, Turkuaz, Galactic, Karl Denson's Tiny Universe, Melvin Seals & JGB, and boat virgins Khruangbin are just a few of the featured acts set to perform on Jam Cruise 17.
Today, organizers revealed news about the official theme nights for three of the evenings: "All Nations Under A Groove," "Green Eggs And Jam" and the traditional color theme this year is pink.  This pink theme is a tribute to Jam Cruise lifer and all-around amazing person, Stephanie Devine Rath. Stephanie was the embodiment of a Jam Cruiser although she had cystic fibrosis and other corresponding health challenges. Unfortunately, we lost Stephanie this year. Her motto was when pigs fly. She always dressed as a flying pig on Jam Cruise every year, she collected flying pigs and this year in memory of her we will all dress in pink for color night.
Check out the Jam Cruise announcement with details below!  See you on the high seas!
All Nations Under A Groove
On this fantastic voyage, we are setting sail to bring a sweet sensation from nation to nation. From Australia to Beijing, Scotland to Brazil we want to unite the world for the funk of it. Strut in that kimono, boogie down in your lederhosen or fan your feathers in true Rio Carnival fashion. Whichever culture you choose to honor, grab those passports because we're cruising full steam ahead for a world tour de Funk!
​​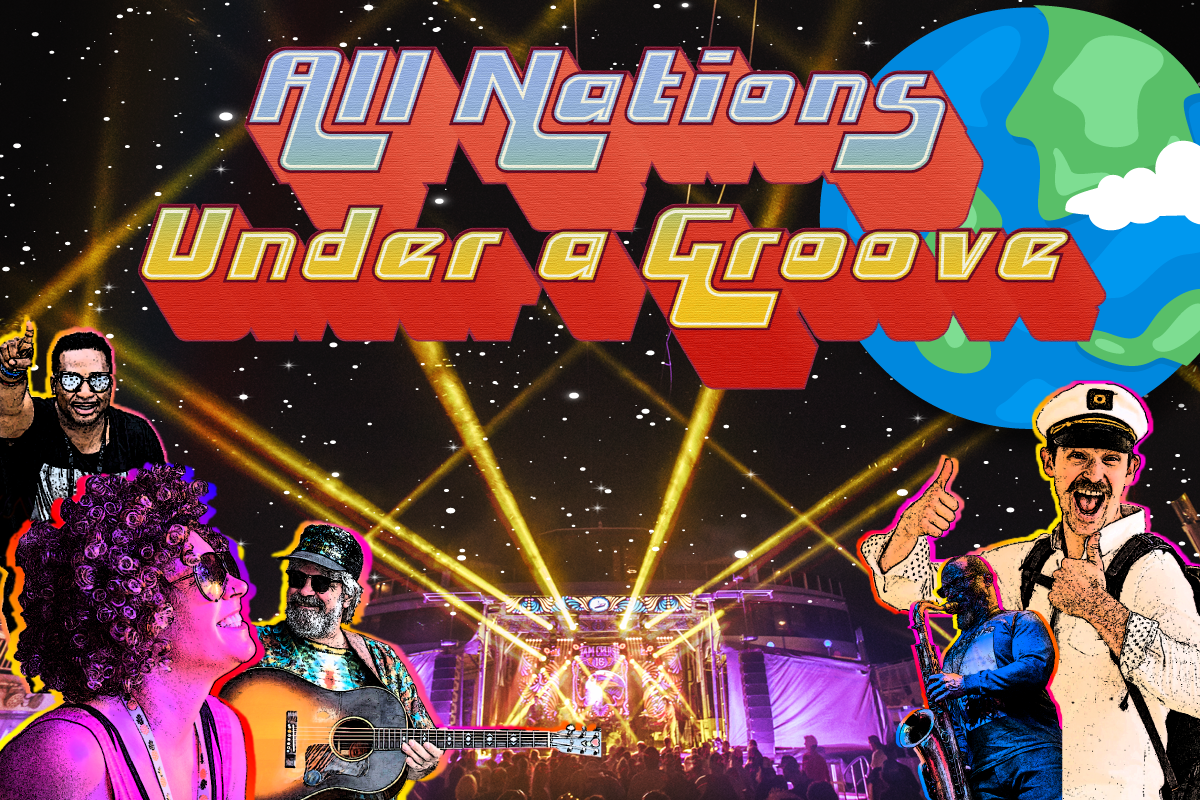 Green Eggs And Jam
Red fish, blue fish, old fish and new. Today is the day we bring to you, a night of silly nonsense and dreams – imagine all the whimsical things! Jam Cruise here or Jam Cruise there. You can Jam Cruise ANYWHERE. So gather your Cats, Hats, Thing 1s and Thing 2s, 'cause there's lots of funning to do. With a brain in your head and feet in your shoes, steer yourself to any music you choose.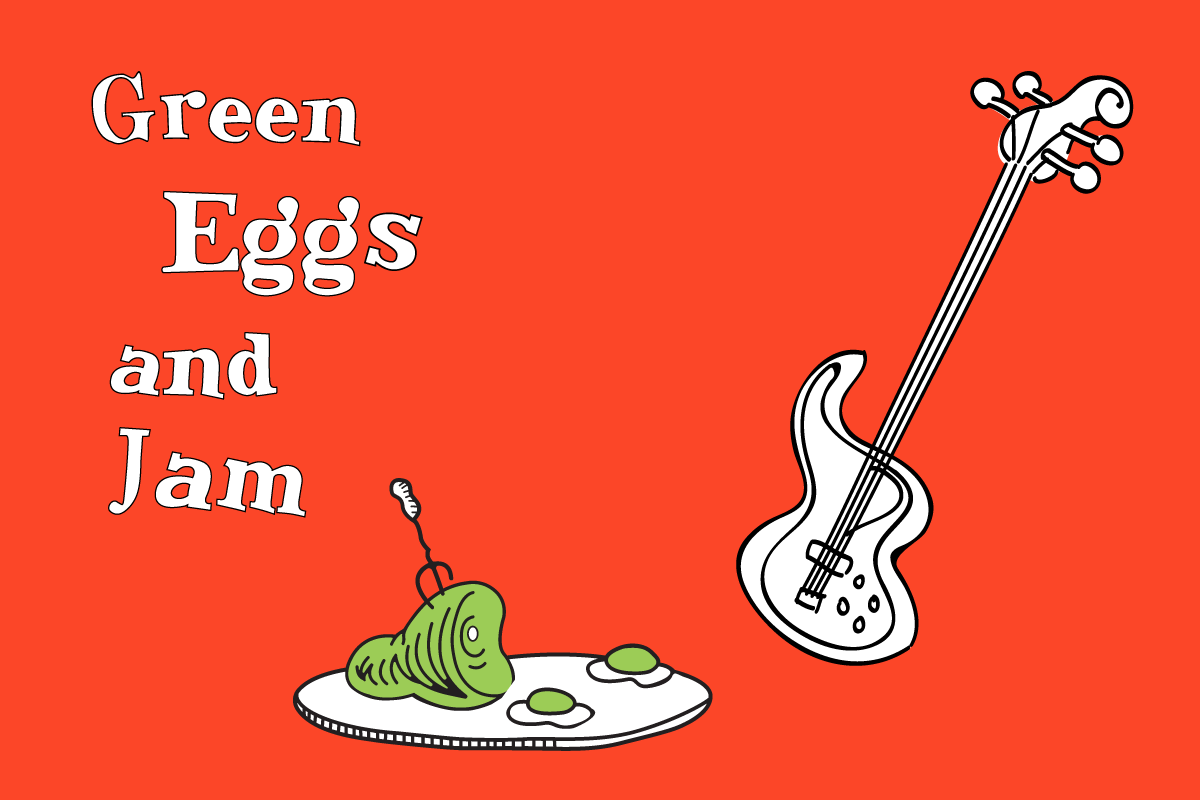 Pink Night
It's a bird. It's a plane… it's a pink flying pig?! They said it couldn't happen. They said it couldn't be done, but bear witness to pink pigs flying under the Jam Cruise sun. Whether you're a flock of flamingos or a Pink Floyd cover band, prepare to be pretty in pink with bubble gum and cotton candy in hand.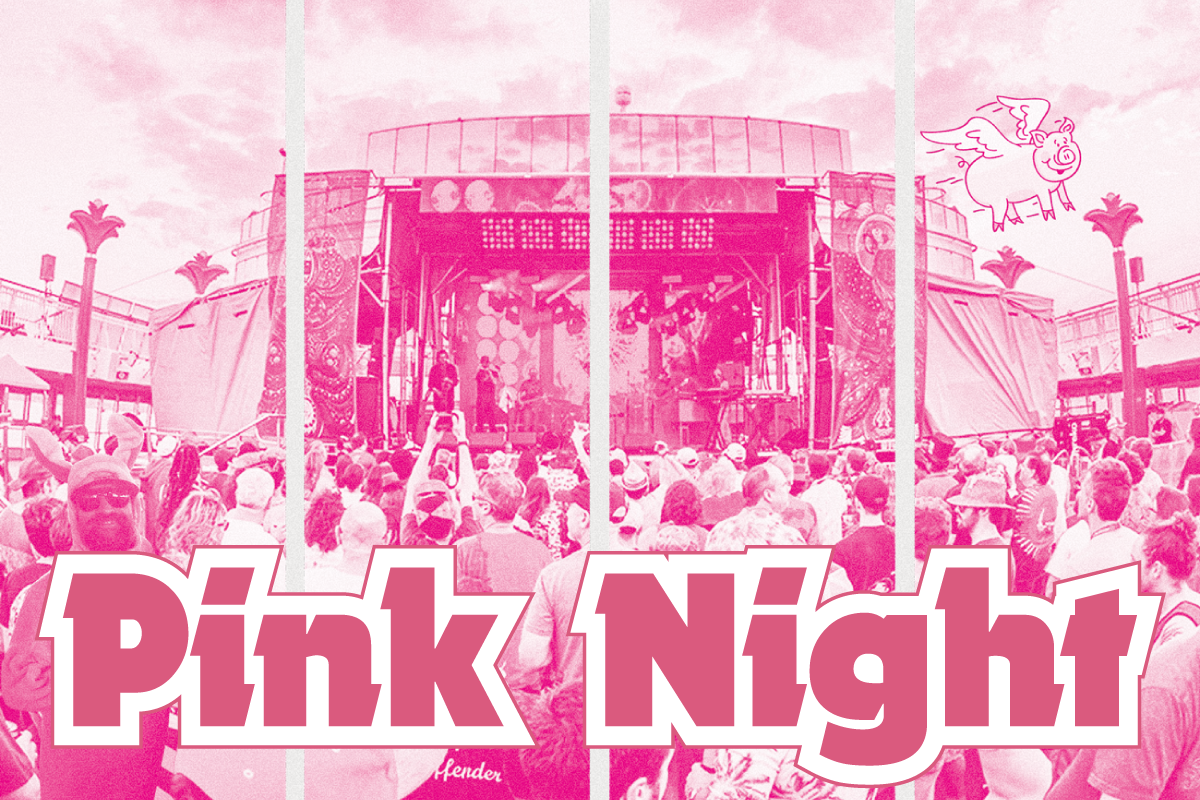 Sign up to get the next live stream concert in your inbox!