Phish's Curveball Announces Lineup of Fan Games
Phish's Curveball festival is coming to Watkins Glen, NY, next weekend and the event's organizers have just revealed a number of various games and competitions that will be held throughout the weekend which include Phish trivia, a scavenger hunt, whiffle ball, a 5K run, Cornhole, free postcards and more.
Inspired by the reception of the games at 2015's Magnaball, Curveball will feature Subtle Sounds; Survey Says; The Quest; Categories and Picture This.

Below are the descriptions of the games that will be featured at Curveball
Announcing THE LOOP
SUBTLE SOUNDS: On Saturday, fans battle it out identifying Phish songs just by a few notes. Contestant registration begins at 10 am at The Loop registration tent. Spots are limited for this game of ultimate bragging rights.
SURVEY SAYS: A high-energy spoof on the classic TV game. Contestants can sign up to play on stage in 4-person teams to answer Phish-related survey questions asked of 1000+ loyal Phish fans. This highly competitive game show is great fun for contestants and audience alike (two teams of four players each round). Registration begins ½ hour prior to each show.
THE QUEST: A fast-paced adult scavenger hunt utilizing up to 10 teams of 6-8 Phish fans each, who work closely together to earn points performing small stunts or showing a particular item without leaving the immediate area. Be sure to eat your Wheaties before signing up for this one!
CATEGORIES: This game forces you to be spontaneous and use your best improvisation skills as audience members compete and shout out split-second responses to Phish related topics.
PICTURE THIS: Who thinks they know Phish poster art best? Individuals will compete against each other in a fast-paced fun, ringing in to correctly identify slivers of your favorite Phish images.
Thurs:
6p Categories
6:30p Survey Says!
Fri:
11a Picture This
1p Categories
3p The Quest
5p Survey Says!
Sat:
10a Subtle Sounds Registration
12p Subtle Sounds Round begins with round #1
Sun:
11a Picture This
3p Quest
5p Survey Says!
The Curveball Whiffle Ball Free-For-All
Friday at 12 noon
Saturday at 9 am
Sunday at 10 am
PLEASE PRE-REGISTER AT phishwiffle@gmail.com
Complete details and registration info  here
The Curveball Cornhole Tournament
Teams of two can register by stopping by the tent between the following times.
Friday: Noon-2:00
Saturday 11:00am-Noon
Sunday Noon-2:00
Additionally, Phish will be giving away Curveball postcards all weekend long at various locations on site. We'll have an official US Post Office on site to send both your postcards and merch (feel free to bring your own supplies to pack up your posters and vinyl and ship home).
Curveball Station Hours
Fri-Sun 10 am to 5 pm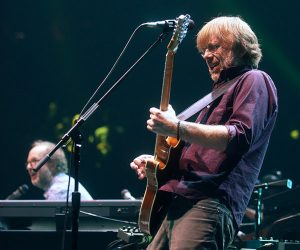 As previously announced,  Phish and SiriusXM Radio announced the launch of an exclusive limited-run SiriusXM channel, Phish Radio, to take over Jam On (ch.29) starting Friday, August 3rd. During Curveball, Friday, August 16th to Sunday, August 19th, the channel will turn into The Bunny, the exclusive broadcaster for Curveball weekend. The Bunny will run on ch. 29 through the end of the festival on Sunday, August 19th before converting back to Jam On Monday, August 20th. SiriusXM will broadcast seven live sets from Curveball.
The festival is set for August 17–19 at Watkins Glen International (although the games start early on August 16). More information can be found here.