Bob Weir was a rhythm guitarist for the legendary rock band the Grateful Dead from 1964 to 1995 and later reunited to tour with former members as The Other Ones.
Synopsis
Guitarist Bob Weir was born on October 16, 1947, in San Francisco, California. In 1964, he started a band that was eventually called the Grateful Dead, with Jerry Garcia and Ron McKernan. In 1972, Weir put out his first solo album. He also performed with other bands throughout his time with the Dead. After Garcia died in 1995, Weir toured with RatDog, and later reunited with former Dead members to tour.
Early Life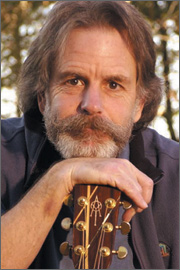 Bob Weir was born October 16, 1947, in San Francisco, California. He was raised by wealthy adoptive parents in the suburban town of Atherton, California.
Weir started playing guitar at the age of 13. As a teen, Weir first attended Menlo Atherton High School, but his struggles with undiagnosed dyslexia and his poor academic performance led his exasperated parents to send him away to boarding school. There, at Fountain Valley High School, Weir met John Perry Barlow, who would later write lyrics for the Grateful Dead. After Weir was kicked out of Fountain Valley, he spent most of his time hanging out in Palo Alto, California, checking out the Bay Area folk-rock scene. He spent his days at a record store where Jerry Garcia gave guitar lessons, and his nights at a club called the Tangent. At the Tangent, Weir had the good fortune to see several rock legends in the making, including Janis Joplin, Jefferson Airplane and the familiar face from the music shop, Jerry Garcia.
Musical Career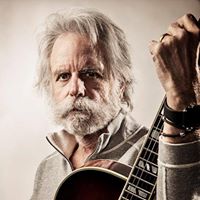 In 1964, when Weir was just 17, Garcia convinced him and Ron "Pigpen" McKernan to start a folk-rock and blues band called Mother McCree's Uptown Jug Champions, with Weir as their rhythm guitarist. After first renaming the band the Warlocks, the band eventually settled on the name the Grateful Dead and expanded to include drummers Mickey Hart and Bill Kreutzmann, bass guitarist Phil Lesh and several different keyboardists over the life of the group.
Although the Dead played nearly 100 shows yearly throughout the 1970s, Weir also participated in other musical projects during this time. In 1972 he put out his first solo album, called Ace. He also performed and recorded with other bands, including Kingfish, in the 1970s. In the early 1980s, Weir toured with Bobby and the Midnites and contributed to recording two albums with the band. During this time he met recording session musician Brent Mydland, whom he would invite to join the Grateful Dead as a keyboardist in 1979.
Weir refocused primarily on playing with the Grateful Dead in the late 1980s and continued to tour with them extensively until Jerry Garcia's death in 1995. After Garcia died, Weir started touring nonstop with RatDog, the band he had recently started with bassist Rob Wasserman and Jay Lane. In 1998 Weir reunited with remaining members of the Grateful Dead under the band name The Other Ones. The Other Ones recorded a new album in 1999 and toured in 2000, the same year RatDog's first album was released.
Weir would tour with former Grateful Dead band members again in 2009. The 2009 tour made Weir and Lesh nostalgic for the band's old chemistry, leading them to combine members of the Dead and RatDog to form a new successful band called Furthur. Furthur went on hiatus in 2013.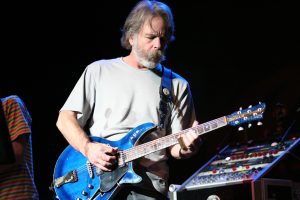 In early July 2015, Weir joined the other original living members of the Grateful Dead —Mickey Hart, Bill Kreutzmann, and Phil Lesh — for three shows at Soldier Field in Chicago. The reunion was 20 years nearly to the day since the band's final concert with Jerry Garcia at the same venue in 1995. "Fare Thee Well: Celebrating 50 Years of Grateful Dead" was billed as the original four members' last-ever performance together. Based on demand, two additional Fare Thee Will concerts were added to the series, performed in late June 2015 at Levi Stadium in California. Fare Thee Well also featured Trey Anastasio on guitar, Jeff Chimenti on keyboards, and Bruce Hornsby on piano.
On October 5, 2015, Weir performed with Ratdog at a special celebratory 60th Birthday Bash for Steve Kimock, it was the first time Ratdog had performed again since 2014.
In late 2015 Weir teamed up with former Grateful Dead bandmates Mickey Hart and Billy Kreutzmann as well as guitarist John Mayer, bassist Oteil Burbridge and keyboardist Jeff Chimenti to form Dead & Company. They played 22 shows starting at the end of October, concluding with a four-show New Year's run including two shows in San Francisco and two in Los Angeles, ending with a three-set show on New Year's Eve. The band toured again in summer 2016, which included 24 concerts in 20 different cities. In 2017, they performed in the summer (20 concerts in 15 different cities) and the fall (15 concerts in 14 cities)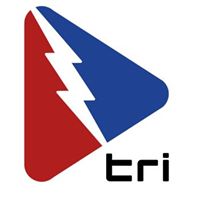 In June 2016, at the Bonnaroo Arts And Music Festival, Weir received the first ever Les Paul Spirit Award, from the Les Paul Foundation. "I cannot think of anyone more fitting to be honored with the first annual Les Paul Spirit Award than Bob Weir. Not only is he an extraordinary talent who has given us an amazing array of legendary music, but he is an innovator who understands music, technologies and the spirit of Les Paul," said Michael Braunstein, executive director of the Les Paul Foundation. "If Les were still alive today, I have absolutely no doubt that he and Bob would be experimenting together at TRI Studios or at Les's house and the results would be extraordinary."
Weir received the 2016 Lifetime Achievement Award at the 2016 Americana Honors & Awards in Nashville, TN.
In September 2016, Weir released a new album of "cowboy songs" titled Blue Mountain . The release was followed by a tour beginning in October 2016. The album was inspired by his time working as a ranch hand in Wyoming when he was fifteen years old.
During the spring of 2018, Weir performed a series of duo concerts with former Grateful Dead bassist Phil Lesh.
Personal Life
While Weir has devoted most of his time and energy to music, he has also been active in a number of social causes. He's been a board member of Seva, a foundation that combats blindness in South America and Asia, and has also been an activist for Greenpeace. Together, Weir and members of the Dead formed the Rex Foundation, which provides community support for creative endeavors.
In his off-stage life, Weir also has two daughters—Monet and Chloe—with Natascha Müenter, whom he married in 1999.
"What I like best about music is when time goes away."

—Bob Weir
Video's
Bob Weir and Trey Anastasio – Full Set (Acoustic) at Wanee Festival (Spirit of Suwannee Music Park)
Bob Weir | 10/16/17 | The Captiol Theatre | Full Show
Bob Weir "Black Throated Wind"
Jerry Garcia & Bob Weir – Throwing Stones – 12/4/1988 – Oakland Coliseum Arena (Official)
Cassidy – 7/5/15 – Soldier Field
RatDog @ TRI Studios – Set 1 – 1/25/2012 (HD)
RatDog in Phoenix, AZ 12/4/05 (1st set)